One of our LUTL Ambassadors shared his experience attending a vigil at the San Diego LGBT Community Center honoring those lost in the Orlando shooting: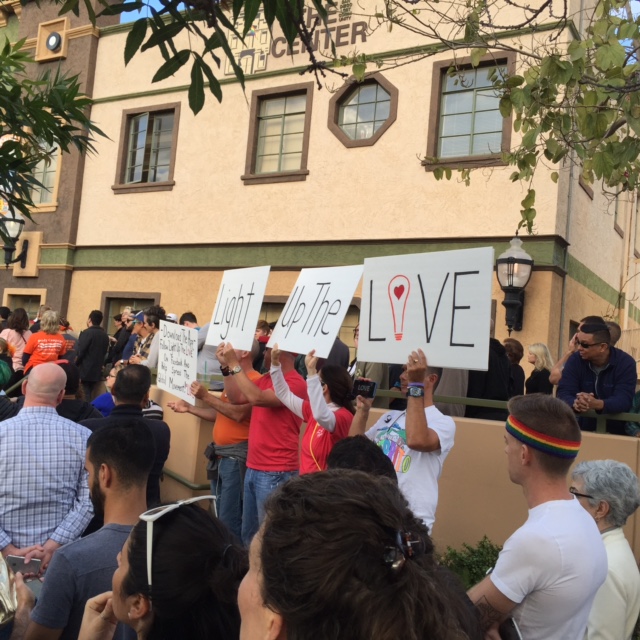 "I was comforted to be a part of a very loving and emotionally moving evening this past Monday at the San Diego LGBT Community Center Light Up The LOVE Vigil.  A wonderful group of LUTL Ambassadors joined thousands of other San Diegans in the heart of Hillcrest to remember and honor the victims of the mass shooting in Orlando, FL.
It was a night of hugging, singing and offering much appreciated love and support.  We heard countless comments from people on how empowering and inspiring the LUTL Global Movement is at a time like this.  One young woman shared, "This movement reminds me that I'm not helpless and alone in times like this.  I remember that I always have the choice to choose love over hate and when I choose love, I always think of an inspired LUTL action.  My action was to come to this vigil and support my brothers & sisters.  Being around other loving and compassionate people has made this horrific event easier for all of us."
A special thank you to the San Diego LGBT Community Center for hosting this special event.  Another special thank you to the SD Police Department for all their dedication to protect and support all of the diverse communities in our beautiful city.
"Light Up The LOVE…it's contagious!"
With Love, John M.
LUTL Ambassador