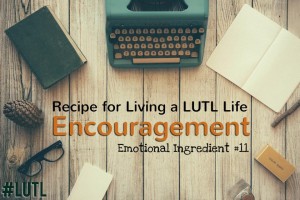 How can you continue to Light Up The LOVE today?
The eleventh emotional ingredient is "Encouragement." Giving yourself and others encouragement can be done in many ways. We suggest writing a simple note and placing it on a mirror, desk or countertop. It will serve as it a powerful reminder and fun way to encourage and inspire yourself and others.
A simple affirmation like "Everything always works out for you" or "Always Believe in your Dreams" creates hope, confidence and a strong feeling of connection. How can you give a #LUTL encouragement today?
Shine Light and Love everyday,
Your LUTL Team